Togen's Garden Karesansui
The Zen Garden of Kongoji Zen Temple is a dry landscape garden created by the 17th head priest Togen. Unfortunately, the exact year the garden was opened is unknown because it is not written in any of the temples records. This dry landscape garden is located on the west side. In the back left of the garden is Ryumon Waterfall, which expresses the legend of a carp climbing up a waterfall and becoming a dragon. There is a crane stone, there are sanson stones, which is a row of a large, medium, and small stone. The stones placed in the garden have various colors and expressions that attract visitors from everywhere. Especially on rainy days, when the stones get wet, their individuality becomes more attractive. Why don't you take a moment to look and enjoy the tranquility?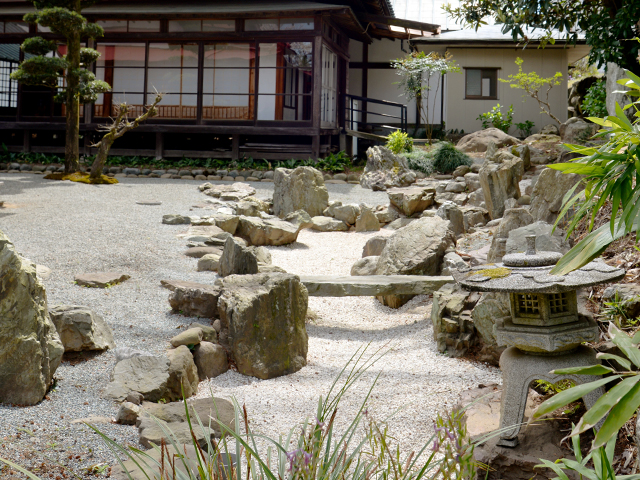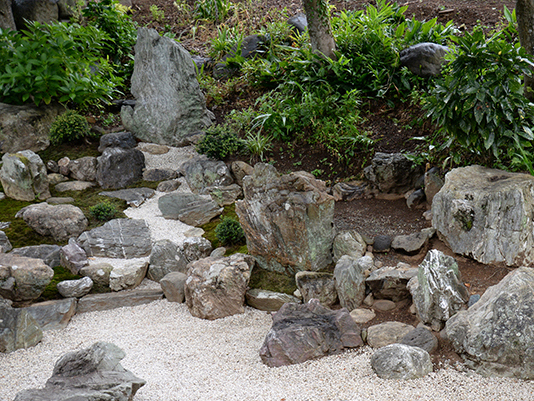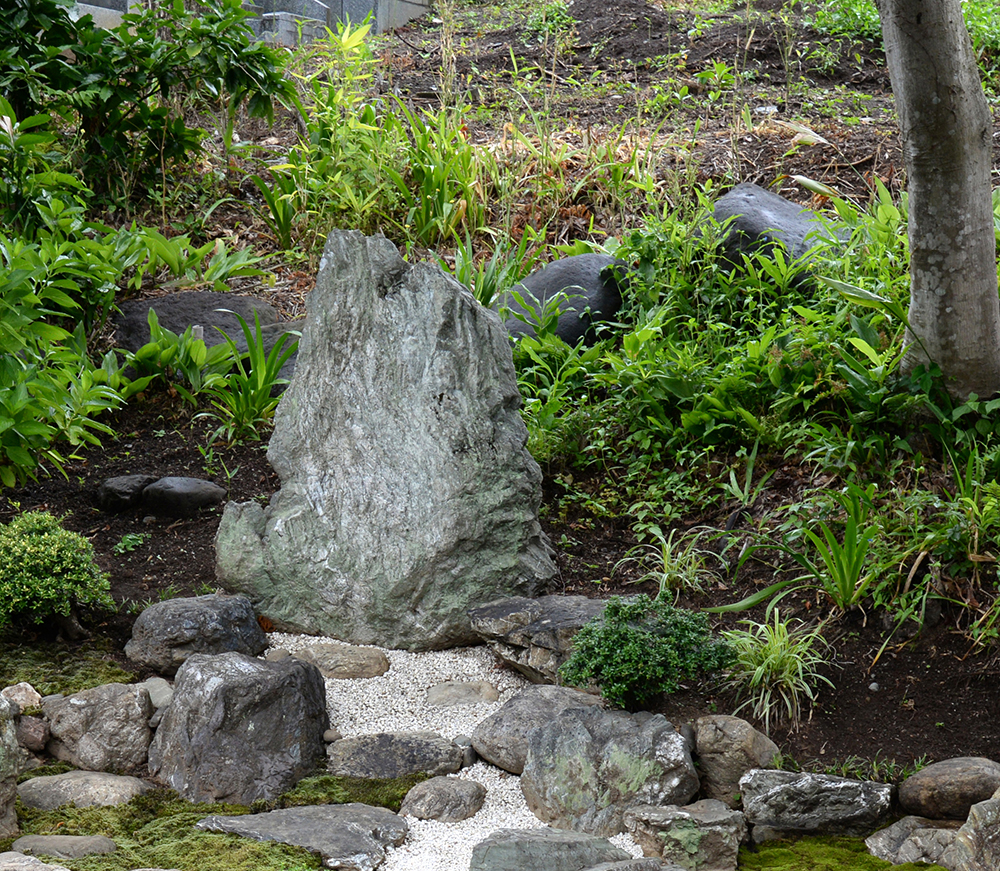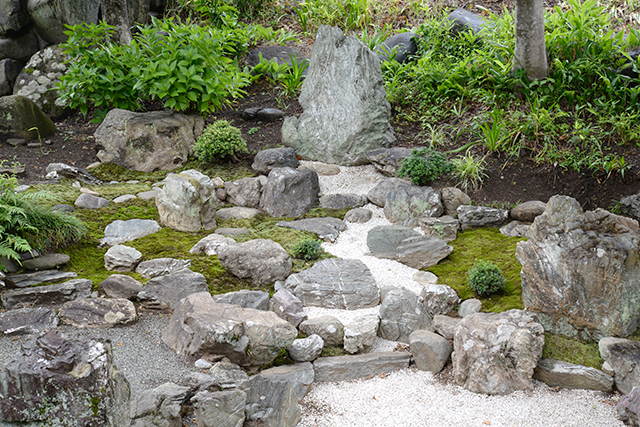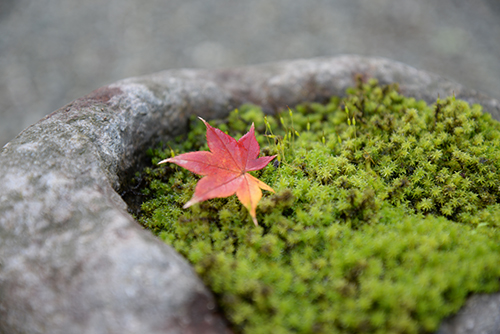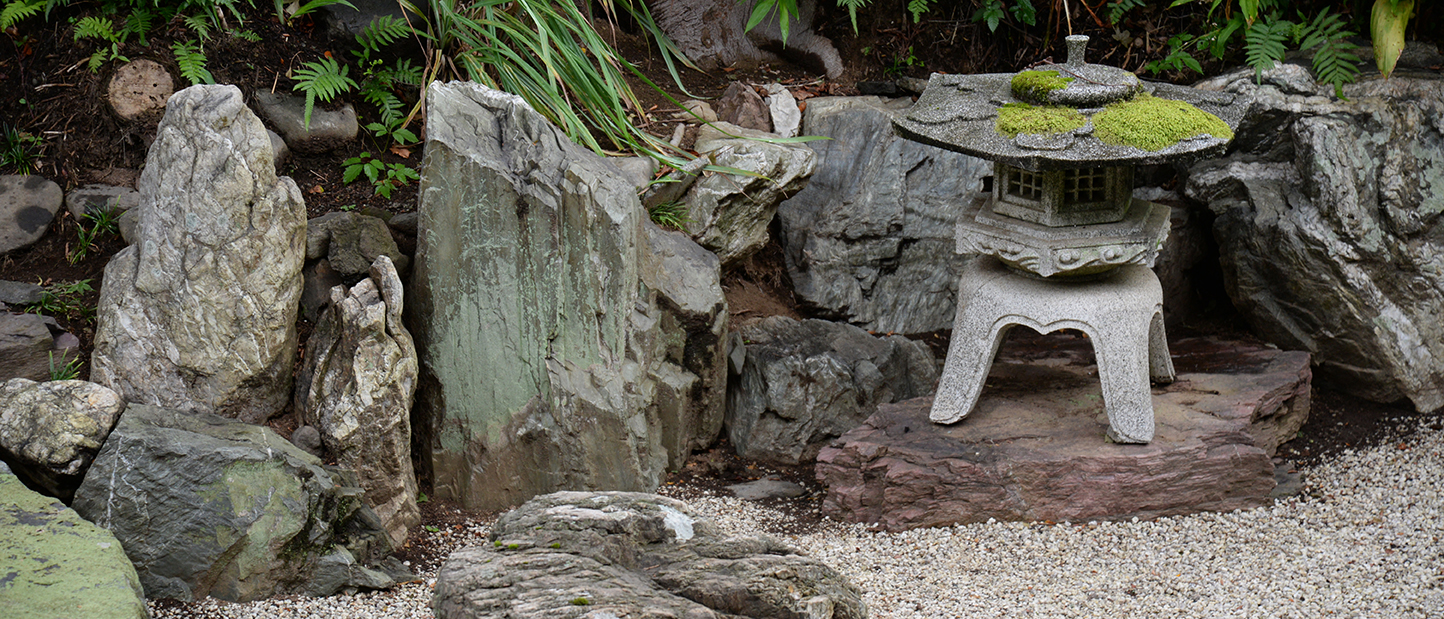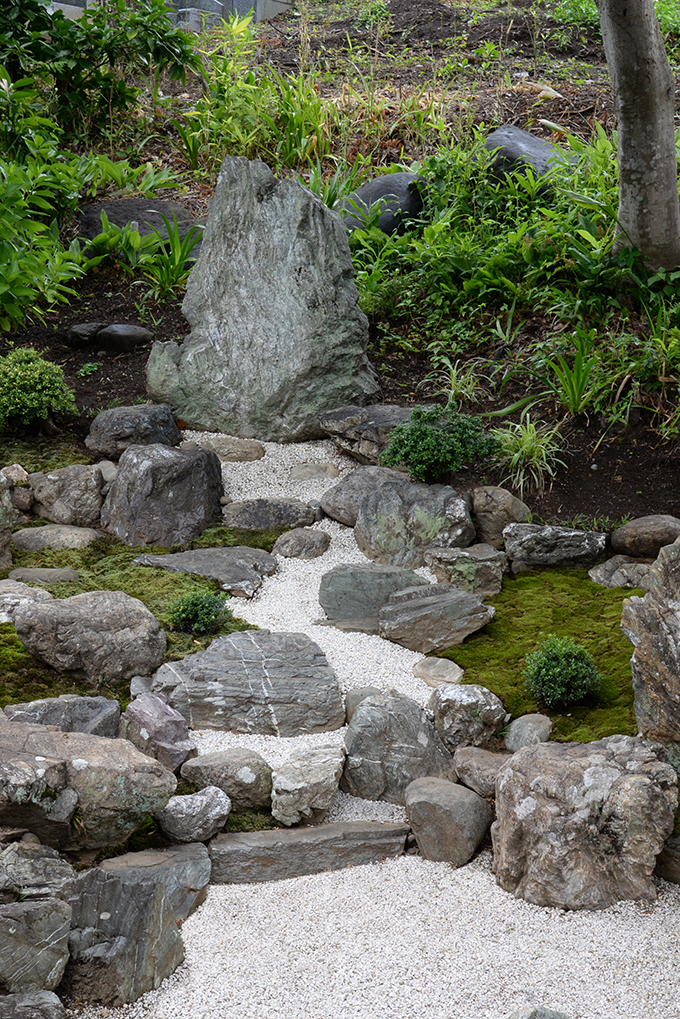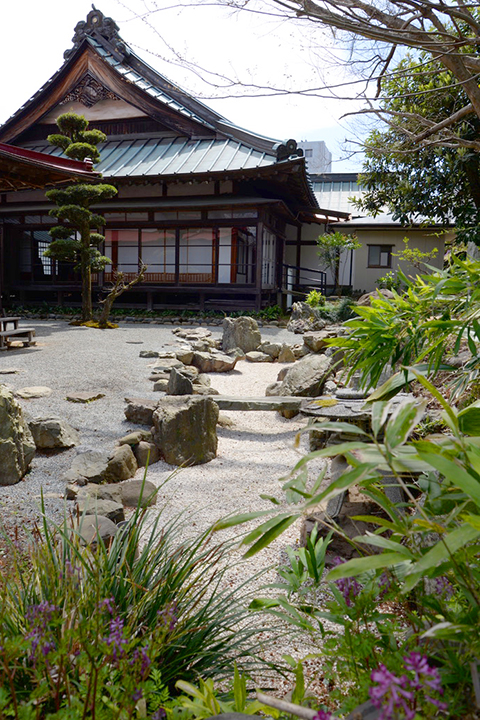 In spring, the irises bloom beautifully. In the rainy season, the green moss and hydrangeas add color to the garden, and in autumn, the maple and zelkova trees turn red.
Seasonal plants: Hydrangea, fringed iris, lily, iris, brush moss, cedar moss, maple, zelkova, etc.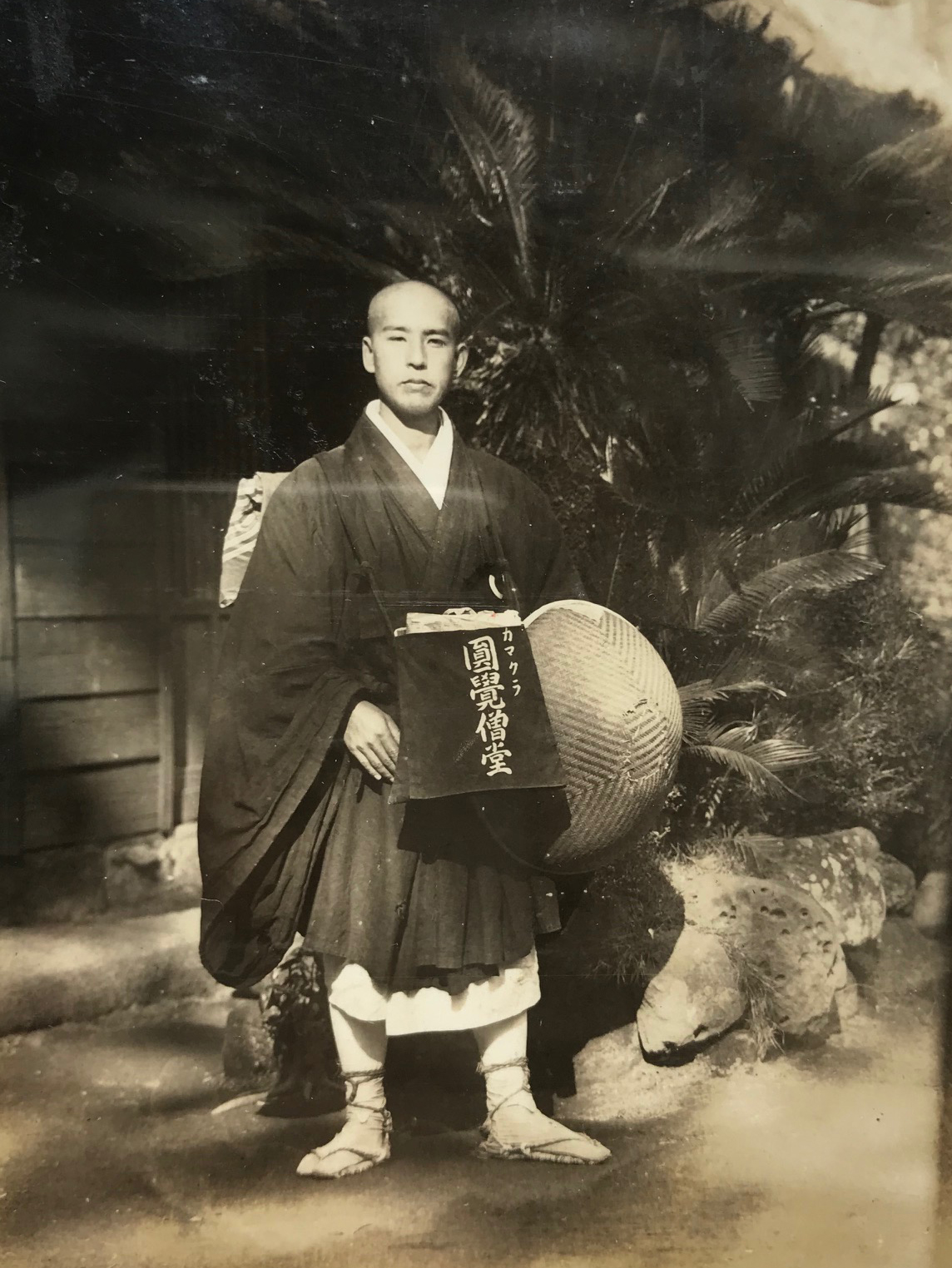 Togen Buryo (17th head priest)
Real name: Takeshi Sasaki
Dogo: Togen
(a title bestowed by a Zen master when a monk's rank rises to a certain extent)
Imina: Buryo
(Name as a monk who entered the priesthood)
Born in 1910, he served as the head priest of Kongoji Zen Temple between 1941 and 1986. He also worked as a school teacher. His subjects were Japanese language and history. He loved stones and not only created a dry landscape garden of Kongoji Zen Temple, he also maintained the grounds and buildings, such as the peony garden, temple bell tower, and others. In his later years, he opened a calligraphy school and taught calligraphy to a wide range of people. He was also active as a missionary for the Rinzai Obaku Alliance, and traveled around various places giving sermons. In recognition of his achievements, he received a high rank as a monk called "Saiju" from the head temple, Engakuji Temple in Kamakura, Japan.